*Please note that this program is subject to change.
Presenters from various fields will investigate how connecting the key performance metrics on your Farm can lead to greater insight, improved efficiencies, and better decisions.
Your ticket includes admission to a special dinner and networking event on December 7th, 2017 at the Park Distillery located in the heart of downtown Banff.
Join us on December 6th, 2017 for engaging workshops to help you improve your farm performance and manage risks. Stay tuned for more details.
Conference Program
"The Spirit of Farm Innovation" | December 6-7, 2017 | The Rimrock Resort Hotel, Banff, AB
Day 1: December 6, 2017

Rimrock Resort Hotel 
Preconference Workshops
8:30 – 9:00
Workshop Registration
9:00 – 12:00
Risk Management 101 – What You Need to Know to Become a Successful Crop Marketer  
12:00 – 12:45
Lunch (Included if you've registered for the morning workshop)
12:00 – 12:45
Conference Registration
12:45 – 14:45
Room 1: Risk Management Workshop (Intermediate) – Diving Deeper into Options, OTC Markets and Embedded Products
Room 2: Rapid Fire Tech Demo Presentations: Part 1
15:00 – 17:00
Room 1: Risk Management Workshop (Advanced) – Take Your Crop Marketing Knowledge to the Next Level
Room 2: Rapid Fire Tech Demo Presentations: Part 2
*Conference reconvenes on Thursday morning
Day 2: December 7, 2017

Rimrock Resort Hotel 
7:30 – 8:30
Registration & Networking Breakfast
8:30 – 8:45
Opening Remarks – Remi Schmaltz, Decisive Farming
8:45 – 9:15
Opening Keynote
9:15 – 10:00
Panel Session – Debate on the Future of Technology on the Farm moderated by Bill Whitelaw. Panelists: Colin Rush, Chris Clays and Cameron Schuler
10:00 – 10:45
Refreshments & Networking Break
10:45 – 11:05
Presentation – Micronutrients in the Soil
11:05 – 11:45
Panel Session – Food Sustainability and the Future of Farm to Fork.

Panelists: Earl Greenhough, Eric Jackson

11:45 – 13:00
Networking Lunch
13:00 – 13:30
Presentation – Framing Global Economic Challenges for 2018 presented by Blu Putnam
13:30 – 14:10
Panel Session – Inventors and Agile Development on the Farm
14:10 – 14:30
Presentation – Evolution of Decisive Farming
14:30 – 15:15
Refreshments & Networking Break
15:15 – 15:55
Panel Session – A Grower, Entrepreneur and Technologist Walk into Bar(n)
15:55 – 16:15
Presentation – Collaboration Success Story by Stewart Cullum
16:15 – 16:45
Closing Keynote
16:45 – 17:00
Closing Remarks – Remi Schmaltz, Decisive Farming
PARK Distillery
| | |
| --- | --- |
| 18:30 – 22:00 | Eat, Drink & Connect at PARK Distillery |
Tickets
Decisive Farming Customers Early Bird:
$295
Industry Rate (Non-Customers):
$795
Grower Rate (Non-Customers):
$599
Save $65 and purchase your Early Bird Decisive Farming Customer ticket by Friday, September 29, 2017.
Bring your spouse/partner along. Partner tickets are available for $165 and include only conference meals and Park Distillery event. Contact us by email at quantifiedfarm@decisivefarming.com.
Tickets can be purchased through Eventbrite's secure online service. All major credit cards accepted.
"Anyone who farms should come to this event not only for the discussions and the presentations, but to talk to other farmers from other areas of the country!"
"There have been rapid advancements in agriculture and if you're standing still you will get left behind. We need to be mindful of what's ahead, not only in two years but in ten. "
"The conference is something we look forward to every year. My wife comes with me and we make a bit of a holiday out of it."
"One of the most important things you can do for your business is adopting technology that fits your operations and matches how you think."
"I love soil and I don't want you to ever treat your soil like dirt. It's important to know that precision-ag is as much about agronomy as it is about technology, and we need to integrate those together."
Group Event – Park Distillery
Included in the ticket price is a group event held at the Park Distillery on Banff Avenue. The event includes a gourmet dinner, a tour of the distillery, and (of course) tastings of the in-house distilled spirits.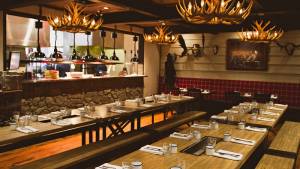 We recommend using Banff's ROAM transit system or a taxi to get to and from the group event.
Accommodations
The conference will be held at the Rimrock Hotel Resort in Banff, Alberta. Special room rates are available for conference attendees up to November 6, 2017. Please book your room soon as space is limited. Guests may book up to 3 days prior and up to 3 days following the conference at the same room rate.
The Rimrock Resort Hotel
1 (888) 746-7625  | Book your room now: http://www.rimrockresort.com
Room rate: Rooms from $168 plus 11% tax
Alternative Accommodations
Find alternative accommodations from the Banff Lake Louise site.
http://www.banfflakelouise.com/
Transportation
The Banff Airporter is a convenient mode of transportation between the Calgary International Airport and Banff.
Receive a 15% discount on the Banff Airporter's shuttle service between the Calgary Airport and Banff. Click www.banffairporter.com/book  Proceed through the reservation and type – decisive – in the Promo Code section on the final payment page to receive the discount. Or call (888) 449-2901 and mention you are attending the Quantified Farm Conference.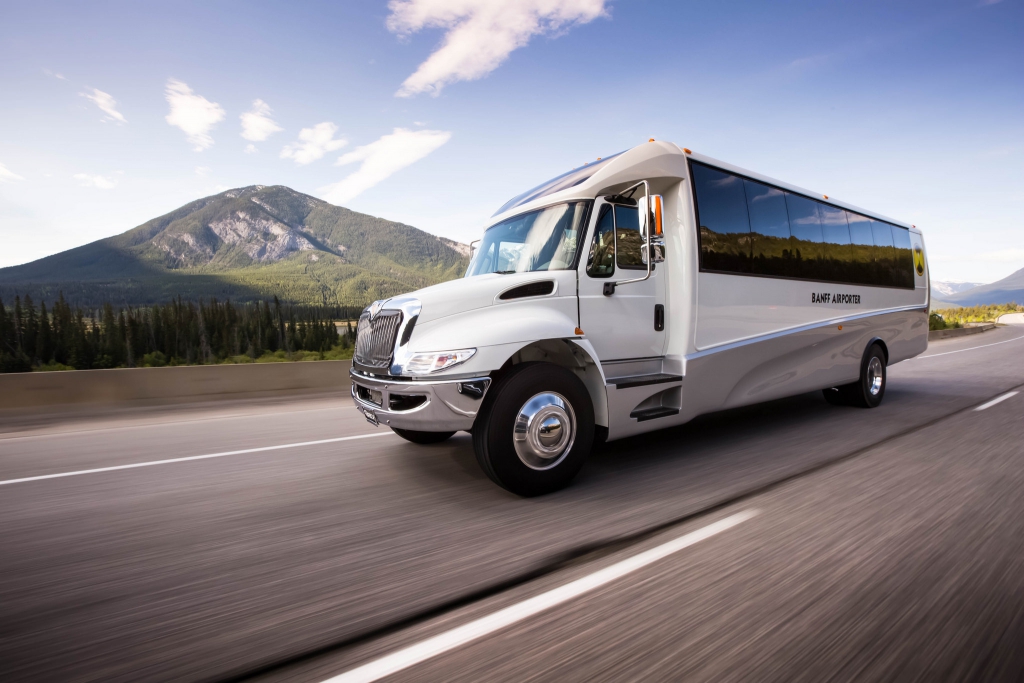 Spa Services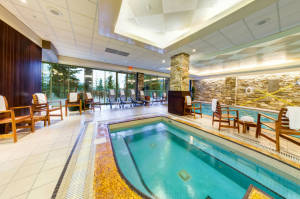 Spoil yourself in the splendour and tranquility of the Canadian Rockies at the Rimrock Spa.
Receive a 10% discount when you book one spa service or 15% off if you book two or more services. To receive the discount call 403-762-1835 and use the code SpaRefresh3. Click here to view all spa services.
Thank You to Our 2017 Event Sponsors
Interested in becoming a sponsor for the Quantified Farm 2017? Email us.
Platinium Sponsor

Gold Sponsor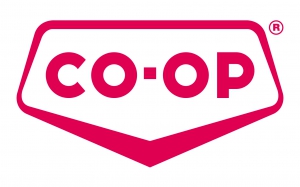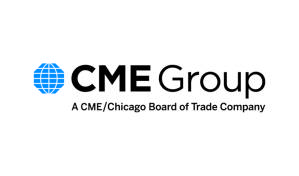 Silver Sponsor