Winter Know-Risk Workshops
February 12, 2018

-

February 16, 2018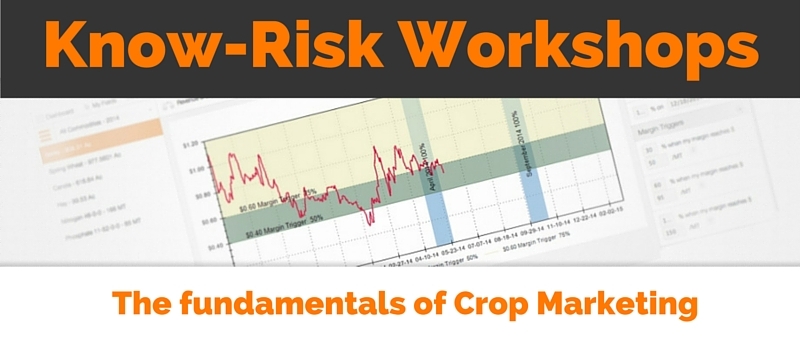 Are you ready to get proactive in the market?
We have upcoming Know-Risk workshops designed to grow your knowledge and refine your crop marketing strategy.
Hosted by Decisive Farming, and a risk management advisor from our partner INTL FCStone Financial Inc., the workshop helps both novice and advanced growers build a plan to be more proactive in the market.
Upcoming locations and dates listed below. Please contact us to register.
Strathmore, Alberta
Monday, February 12, 2018
Saskatoon, Saskatchewan
Tuesday, February 13, 2018
Brandon, Manitoba
Wednesday, February 14, 2018 – Intro to Know-Risk and how our workshops benefit your crop marketing program.
Thursday, February 15, 2018 – Know-Risk workshop sessions
Friday, February 16, 2018 – Know-Risk workshop sessions
Workshops are available at no extra cost for subscribers of Know-Risk Crop Marketing Services. Contact us to learn more about Know-Risk and to receive a free crop marketing assessment of your farm.