Get An Accurate Picture of What's Happening on Your Farm
My Farm Manager™ makes it easy to find and update important records: whether you're in the office, in the field, or on vacation.
View fields and crop plans on the map

Track agronomy and crop marketing services

Up to date equipment records and notes

Profit margin tracking for all your crops

Access settings for everyone on the farm

Telematics compatible to record as-applied and yield data from the field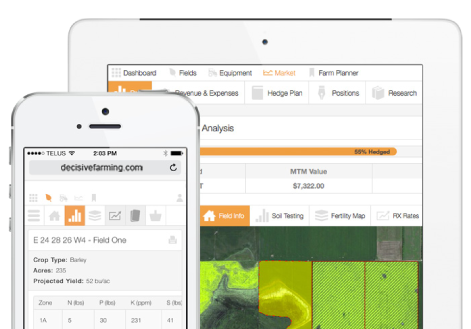 Precision Agronomics – from Start to Finish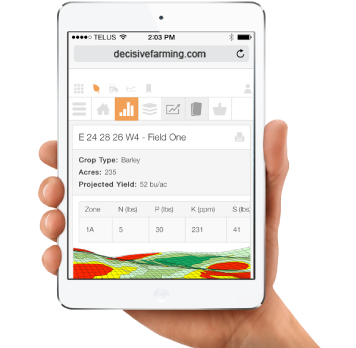 Our Variable Rate Program allows you to apply the right amount of nutrients, combined with the proper seeding rate, by providing a prescription that is tailored to the particular needs of each area of your fields. Complete packages are available for variable rate applications, agronomy and soil testing and are delivered through our My Farm Manager™ farm management software.
Multi-year satellite imagery maps

Agronomic rates and files
Fully Integrated Crop Marketing Tools and Tracking
Our award-winning Crop Marketing Platform built into My Farm Manager™ makes it easy to be in control with a comprehensive set of tools to track and analyze your market positions and overall farm profit.
Personal advisor and bi-weekly strategy meetings

Physical grain delivery strategy

Regional basis strategy and execution

Your farm's quarterly hedge plan report

While you are away services

Ancillary market coverage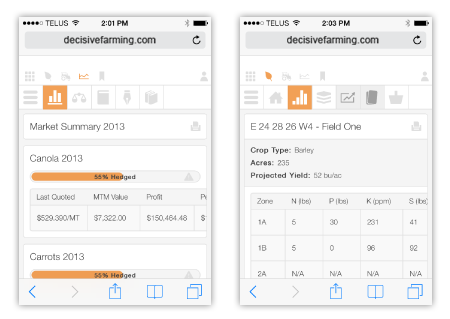 Ready to get started?
 Contact us today for a free demo.
My Farm Manager Partners
The following partners provide integrated services to growers through our farm management platform.